Carbide consulting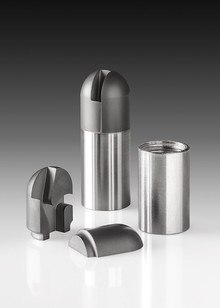 Which carbide for which application -
this is often the first question in selecting carbide.
People who aren't yet familiar with the range of varieties from carbide manufacturers find themselves confronted with an overwhelming diversity of varieties and individual designations at first contact.


We can help you here.

We assist you in the selection of the right carbide grade or manufacture your tools from carbides of various compositions for you to test.
We also have comprehensive experience with tool design and we can inform you about what we can do with regard to manufacturing technology.