Carbide wear-resistant parts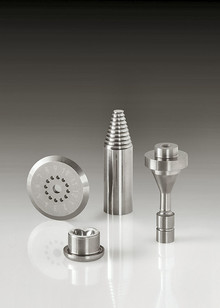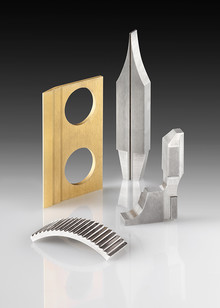 "Wear" – progressive material loss from the surface of a solid body, with mechanical causes

A wide field of application with a variety of possibilities for reducing wear. Carbide wear-resistant parts are highly resistant to wear and abrasion in contact with abrasive materials.

Carbide wear-resistant parts don't just make the wear-resistant tool usable for longer, but they also make some manufacturing steps possible.

The focus here isn't just on wear due to abrasion, but also on a variety of excessive mechanical loads from solid, fluid or gaseous media.

We'll manufacture your individual tool according to your order following the construction drawings you have provided us with or support you in evaluating and improving the ready-to-manufacture design.

We will gladly design and construct an individual carbide wear-resistant tool for you, tailored to your requirements.


Whether the tool is only made of carbide, or also contains other materials,


depending on the application,
we'll find an economical solution
that meets your requirements.