Carbide semi-finished products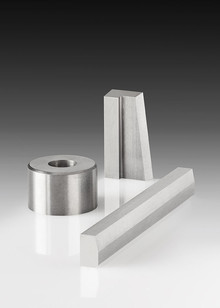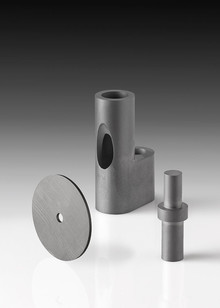 Well prepared for the prefabricated part!
Ready-made carbide dimensions for designing your individual tool.

The diversity of possible uses and areas of application for carbide have resulted in the need for a variety of semi-finished products.

To produce our wide product range, we have a well-stocked semi-finished product warehouse ready for you. Consequently, we don't just have standard carbide grades, but carbides for a wide variety of applications, from carbide grades with a high proportion of tungsten carbide for applications where higher resistance to wear and abrasion is needed to grades with less hardness for applications in rough environments with impact and oscillation loads.

We can provide you with round or flat carbide bars or carbide or carbide contoured into other forms, in standard lengths or according to your individual needs.

We supply presintered moulded parts in accordance with drawings in a wide variety of carbide grades.

We will be happy to assist you in planning your individual carbide moulded part, as well as semi-finished goods that can be used for a product and its variations.